My delicious chocolate orange cookies recipe is chewy, gooey and absolutely heavenly! Just perfect if you're a fan of Terry's chocolate orange.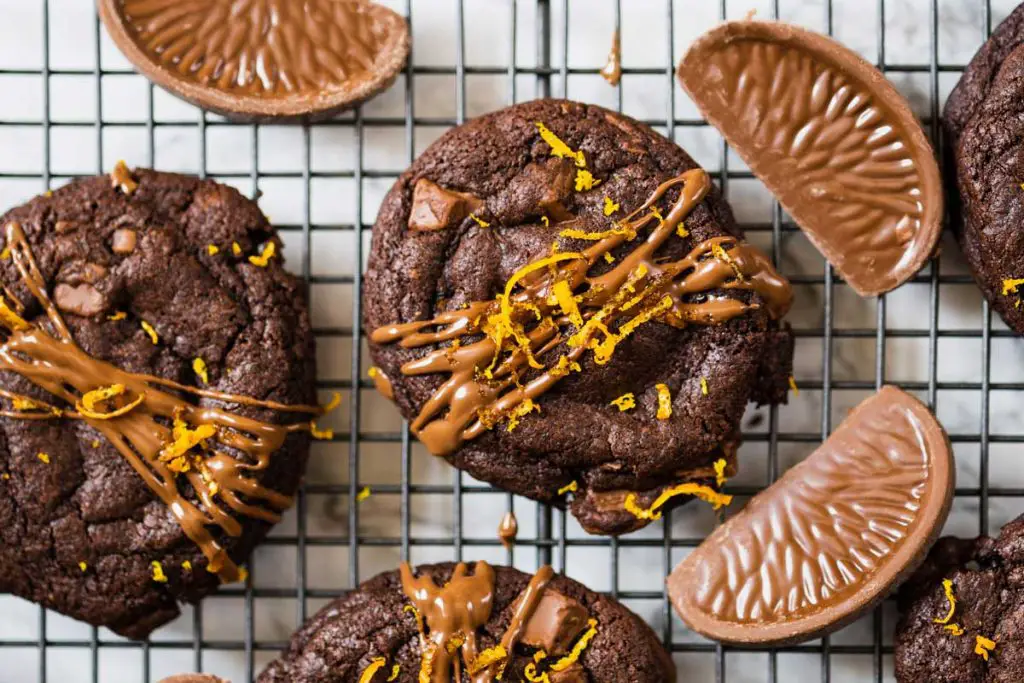 The other day whilst shopping for groceries I was hovering around the bakery in the supermarket for inspiration. And I caught a glimpse of some chocolate orange cookies. My first thought: CHOCOLATE ORANGE!!! My second: I could make those!
The result of this little distraction whilst shopping resulted in these little gems I'm sharing with you today! See, even grocery shopping can be dangerous! 😘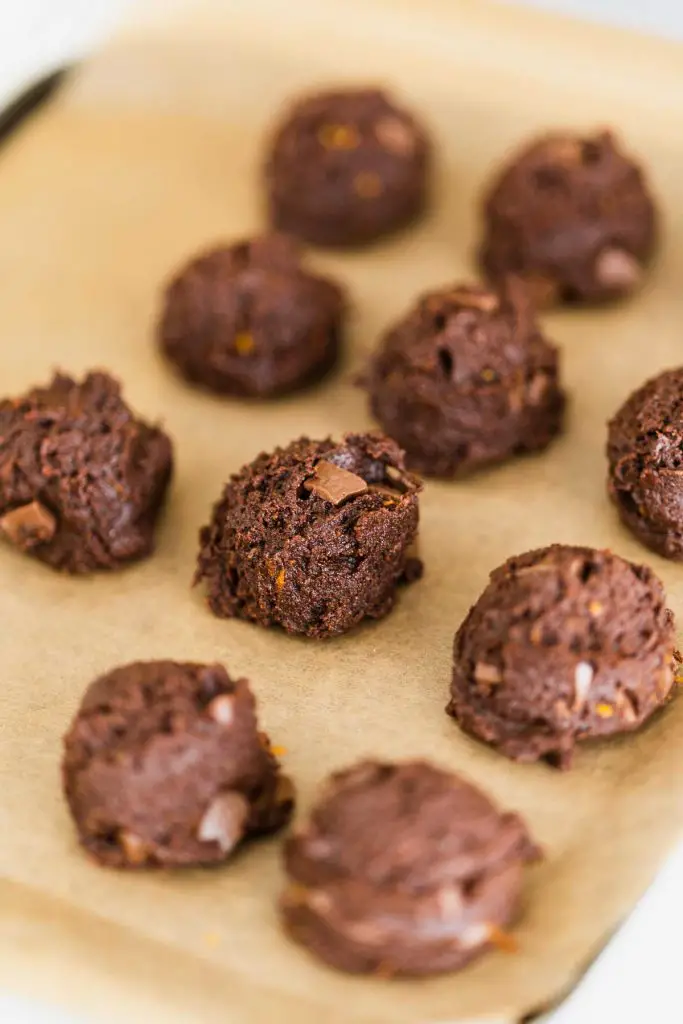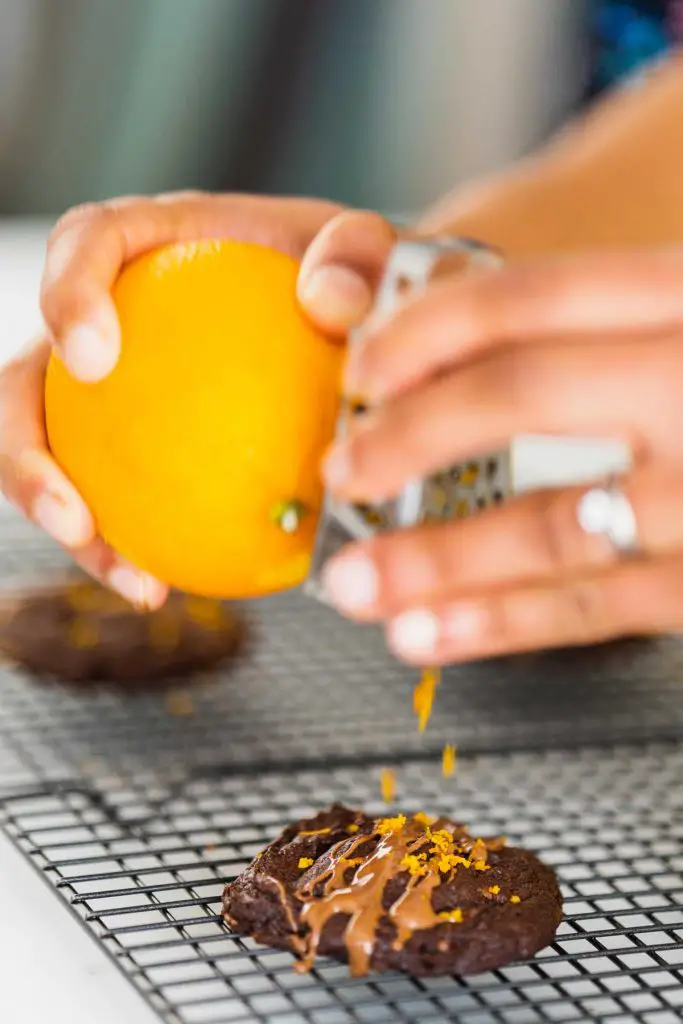 These cookies are perfectly gooey and chewy, full of rich chocolate orange yumminess I just can't get enough of. For me, this is truly a little piece of cookie heaven. Along with my lemon drizzle cookies. And my Biscoff stuffed cookies too.
Oh, who am I kidding! Give me ALL. THE. COOKIES!!!
I love the drizzle on top too. I mean, they say you eat with your eyes first, right? Here, you could take or leave the drizzle decoration on top, that part is totally up to you. Or you could top the cookies with a little extra chocolate orange chunks/pieces a minute or two towards the end of baking if you prefer. The more melty chocolate the better, right?
My chocolate orange cookies recipe comes together in no time and are perfect made in advance. I prepare mine and leave them in the fridge overnight. The next day, I can just preheat my oven and bake them. Voila! Cookies baked in 15 minutes!
Domestic goddess, that you can be! 😊
Super important too is to leave these cookies to cool down a little before you start scoffing them. Molten chocolate is painful! Trust me, my impatience has led me to speak from experience 🤪
Anyways, here you have it. Enjoy these beauties and as always thanks for stopping by!
Happy baking, friends!
Xx