The Ultimate Triple Chocolate Cookies. Deep rich and chewy chocolate cookies cram-packed full of oodles of white, milk, and dark chocolate chips. Pure, unadulterated, indulgent chocolate heaven.
The cookie obsession continues
I know I have shared cookie recipes with you over time. Recipes such as my Biscoff Cookies, Red Velvet Cookies, and even these delicious Chocolate Orange Cookies. However, given my love of all things chocolate (check out my incredible Chocolate Fudge Cake or my to-die-for Chocolate Fudge Doughnuts if you doubt me!), I was amazed to discover I hadn't shared a whole-hearted, take-your-breath-away, leave-you-speechless intensely chocolatey cookie recipe with you.
So, my friends, today I am correcting this gross oversight. Today, I am sharing with you my ultimate triple chocolate cookies.
In fact, I might even suggest it's a quadruple chocolate cookie recipe. These cookies contain cocoa powder in the cookie itself, and then they are stuffed to the brim with white, milk, and dark chocolate chips. That's four by my count, right?! 😄
Many ways to enjoy these cookies
These cookies are so so good when still slightly warm (leave them to firm up a little once out of the oven!), and the chocolate chips are still gooey and delicious. But equally, they're amazing when cooled with a glass of milk or a warm brew. Totally depends on your mood and your style, I could have them both these ways and more! Other ideas: try topped with vanilla ice cream for extra indulgence, turn them into sandwich cookies with vanilla ice cream, or use the cookie as a base for cheesecake!
How to make my triple chocolate cookies
Making these cookies couldn't be simpler. Cream butter and sugars together until well combined and smooth, then mix in vanilla.
Sift in your dry ingredients, mixing to damp chocolate sand consistency, then stir through your chocolate chips. Gently shape, or weigh, them into eight equal sized cookie dough balls, then stud with extra chocolate chips and freeze.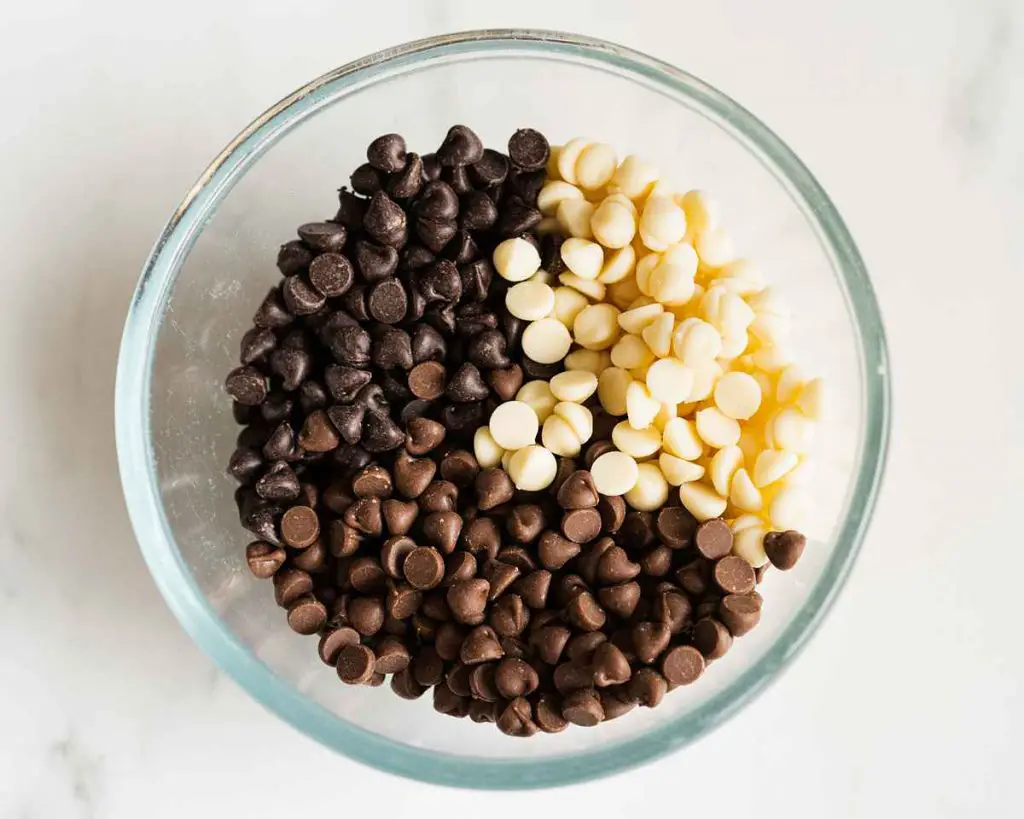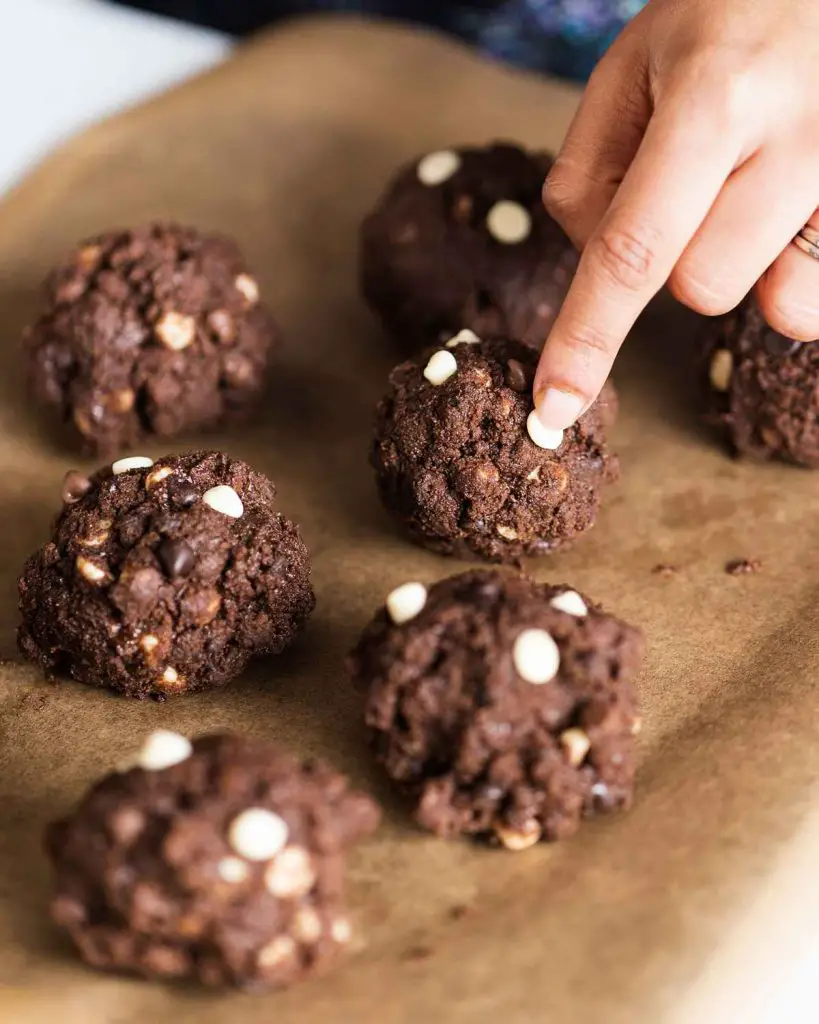 Once they've chilled, the rest is easy: bake, cool and try not to eat all in one go!
These lil beauties never last long, everyone loves them! The great thing about them is you can easily make double or even triple the recipe, just adjust using the toggle in the card below if you're unsure of quantities.
And there you have it! My recipe for triple chocolate cookies recipe.
Hope you love them as much as I do! Enjoy! x
Recommended equipment and ingredients I used *
* If you purchase any of the products through one of the links above, I will receive a small commission (at no additional cost to you). Thank you so much for your support!