My Mini Cherry Bakewell Tarts are such a classic British bake, and for good reason: buttery pastry, rich cherry jam, beautiful almond frangipane, a layer of icing, and of course, the obligatory cherry on top!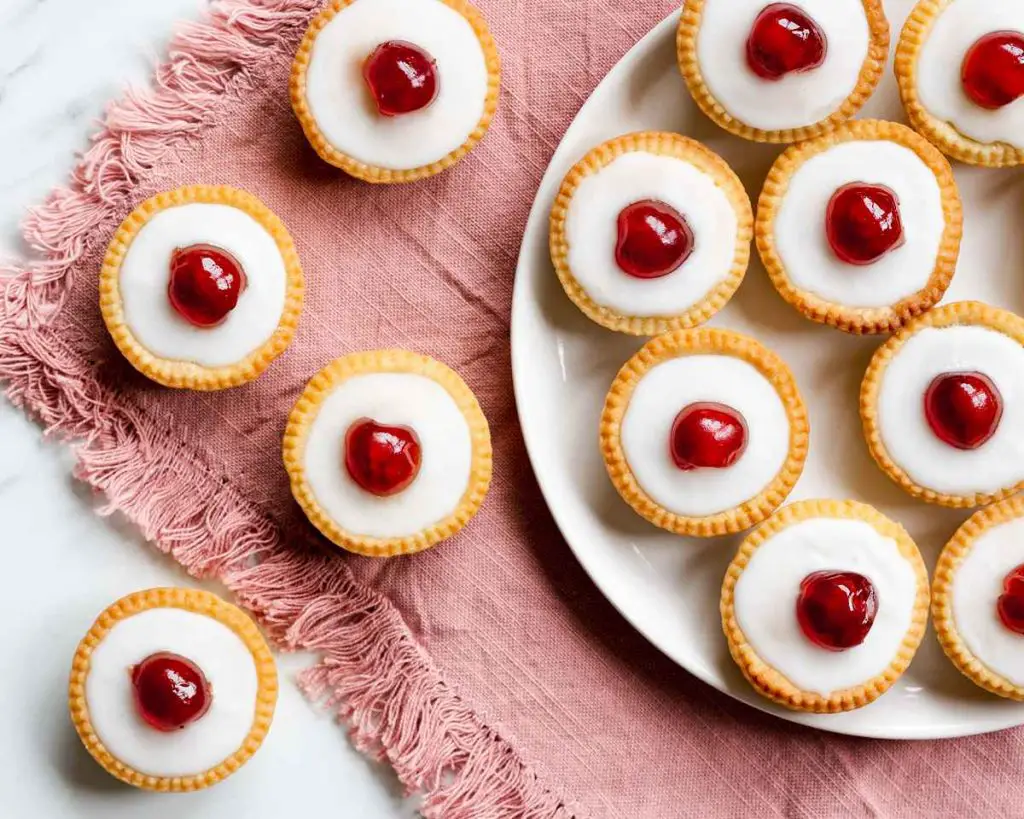 A British classic!
When you think of British bakes, what comes to mind? Victoria sponge? Tiffin? Scones? Even custard cream biscuits may come to mind! But I love Bakewell! The sweet tartness of the cherry paired with the beautiful coziness of almonds just makes me so happy!
As much as I love the original combination of these two in a tart, as I'm sharing with you today, I adore these flavours so much I've also made and shared them as flapjacks and blondies too. Such is my obsession of Bakewell flavours!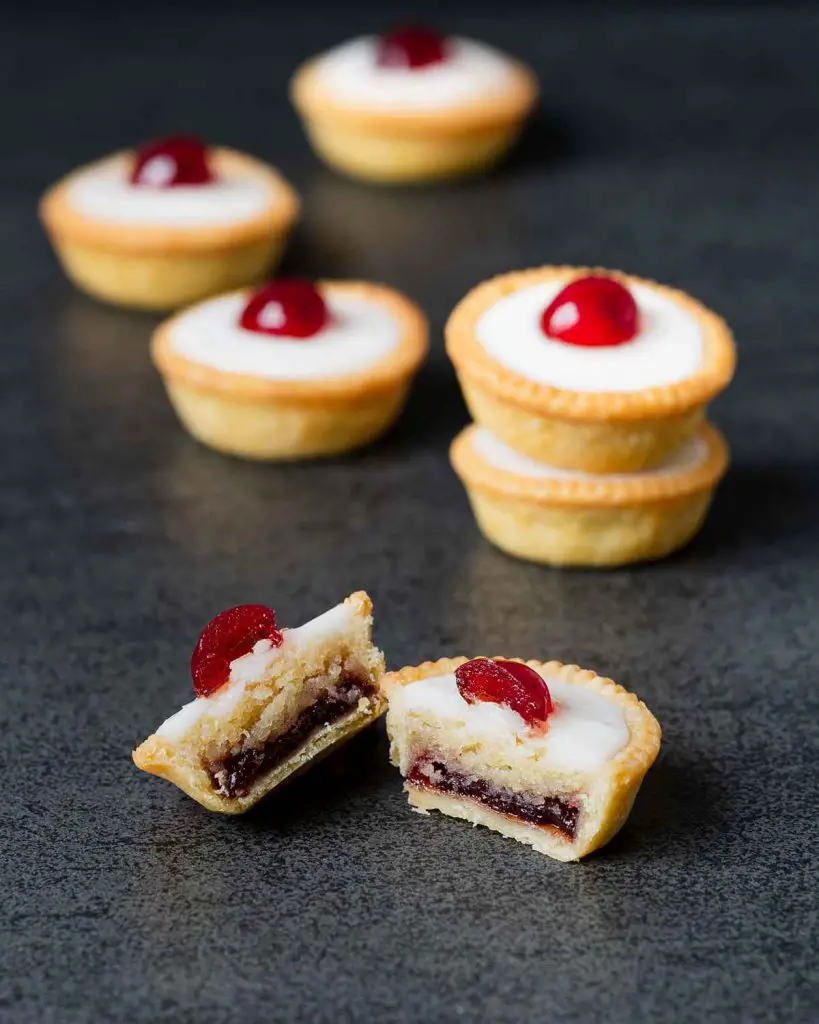 How to make my Mini Cherry Bakewell Tarts
These tarts are baking therapy for me as much as they are about the end result. First, you make your pastry, making sure to keep the ingredients as cold as possible and handled as little as possible. Then roll, cut and shape your pastry, before filling it with a layer of jam (I love Bonne Maman's Black Cherry Conserve) and a rich beautiful almondy frangipane. Once baked and cooled, these adorable little tartlets are topped with a sweet layer of icing before the crown, the literal cherry on the… well, tart!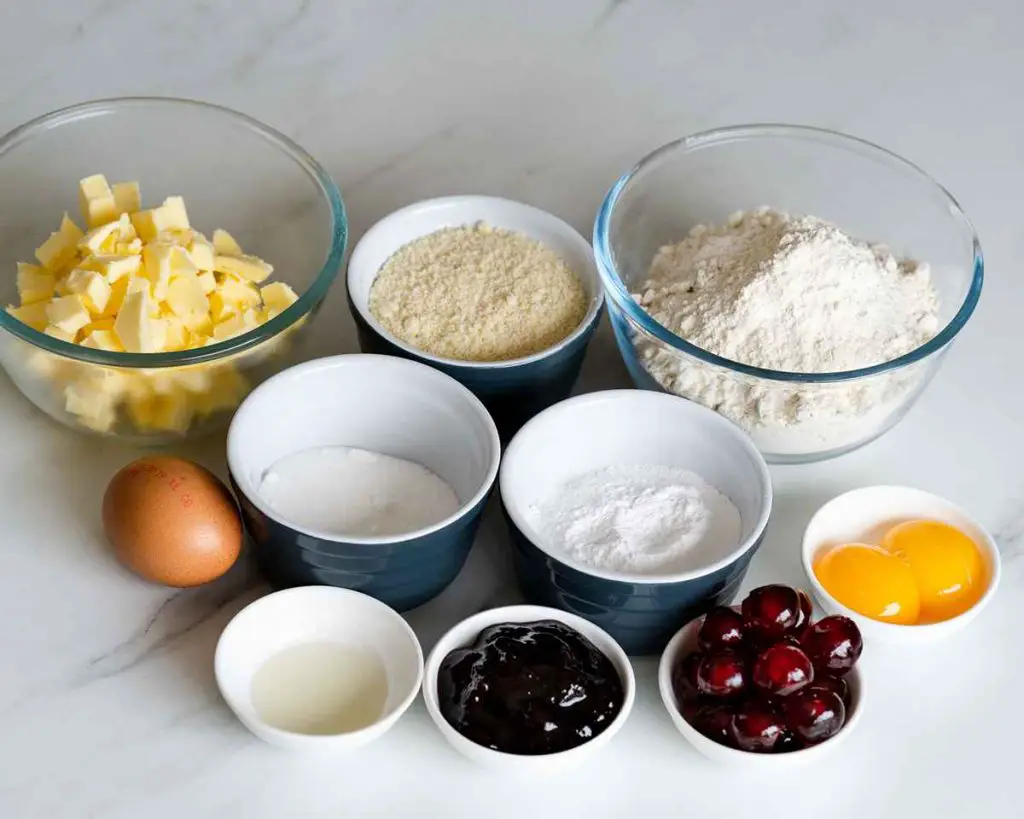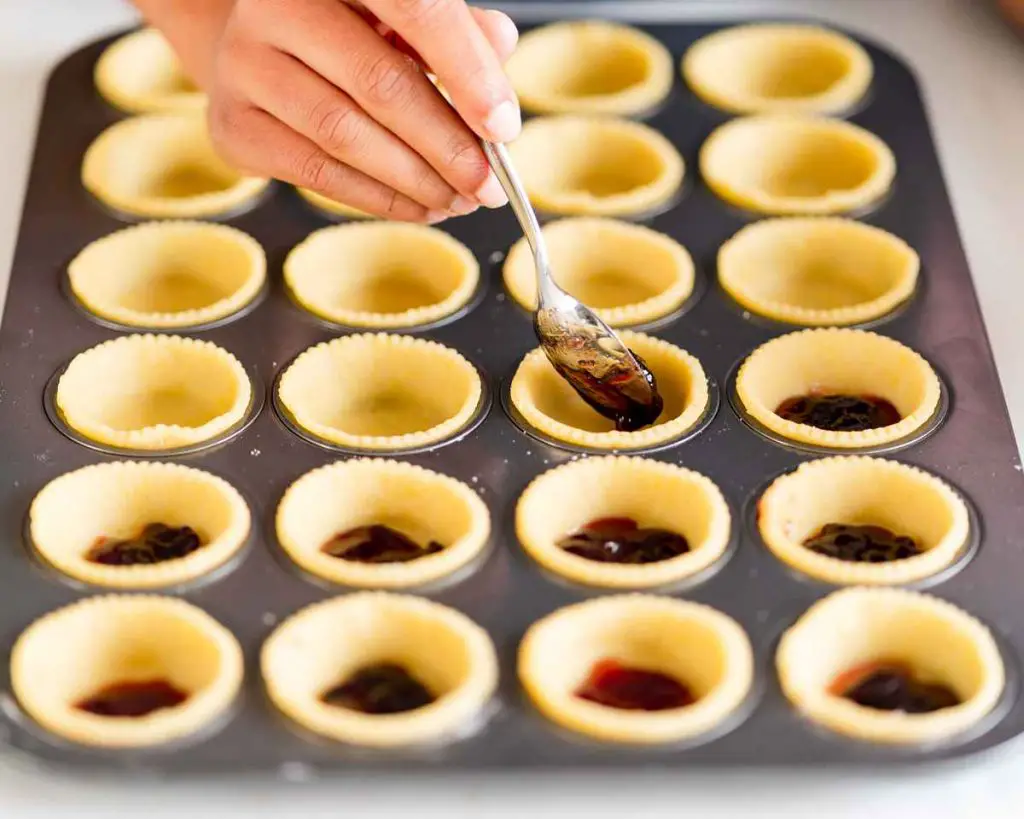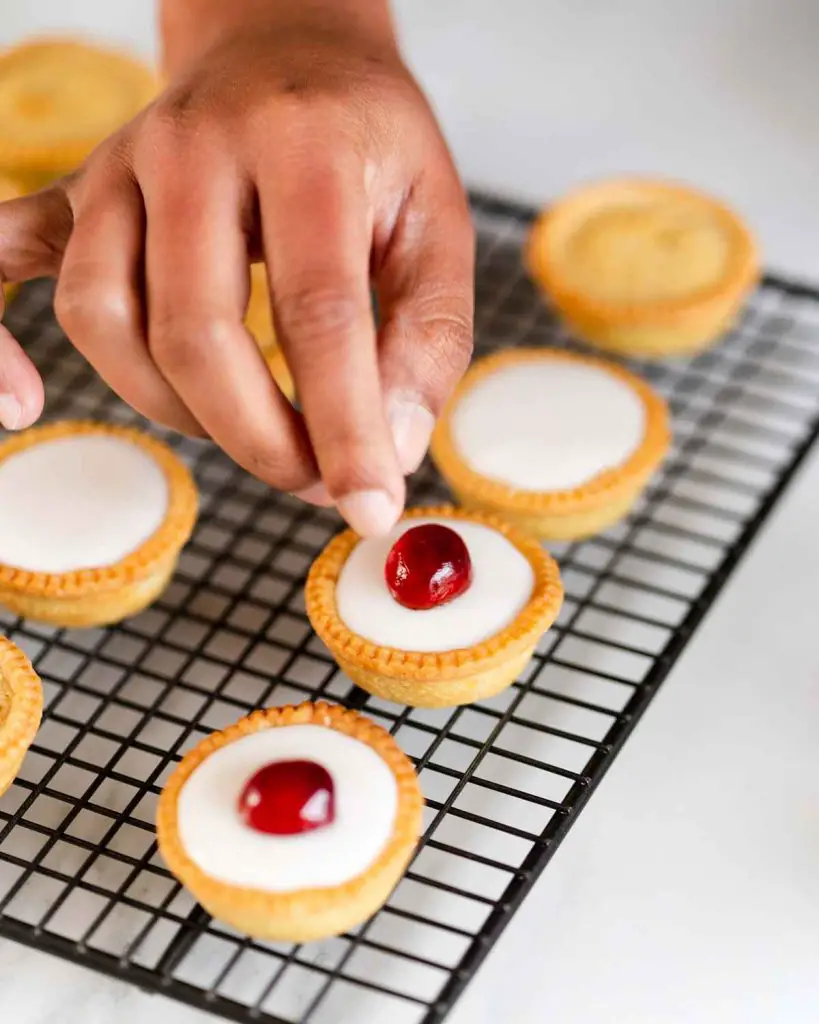 Recommended equipment and ingredients I used *
* If you purchase any of the products through one of the links above, I will receive a small commission (at no additional cost to you). Thank you so much for your support!