Easter Mini Egg Cookies. Chewy cookies with a beautiful crust? Check. Gooey and melty chocolate chips? Check. Delicious mini eggs? Check.
What more could you want?? 😇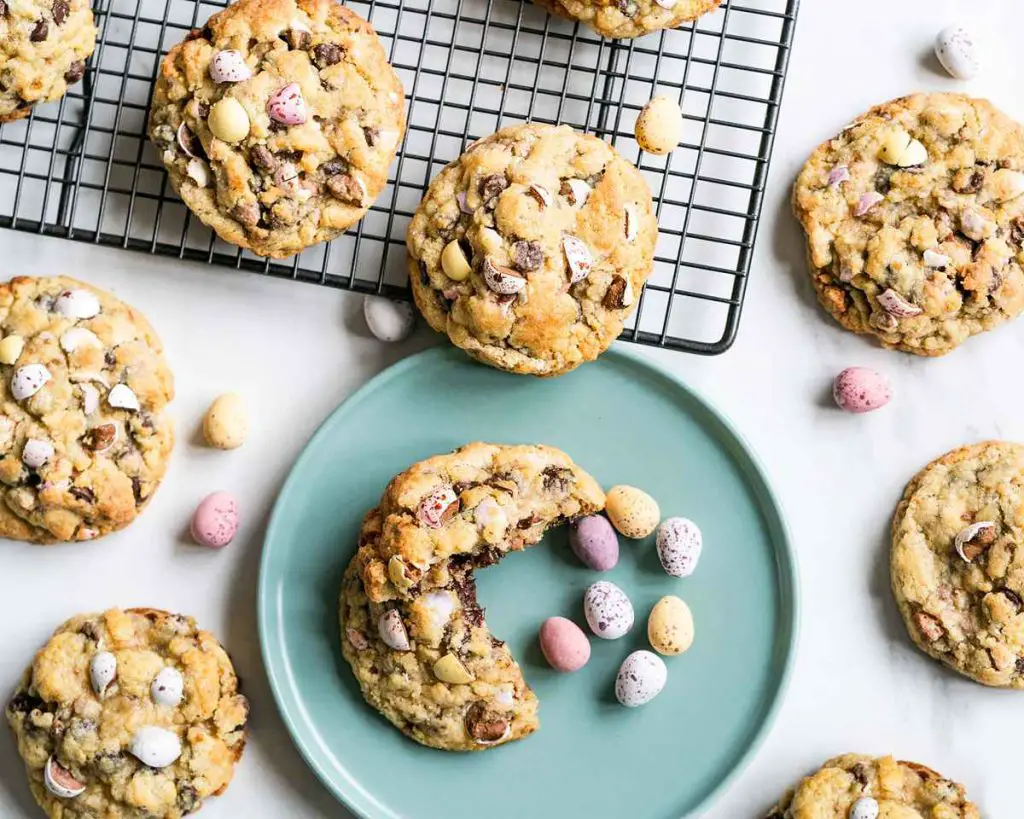 A chocolate lovers dream!
With Easter around the corner, all sorts of Easter-themed delights are surfacing in the shops at the moment. From chocolate to DIY crafts, the range of beautiful pastel colours everything comes in never fails to get me dreaming of spring and warmer weather.
And the chocolate! It's like heaven for me, all the different flavours and options. And Easter egg hunts too! Such fun!!
However, as much as I can continually eat chocolate on tap, sometimes having a little bit of variety is good too! So when we have plenty of Cadbury's Mini Eggs in, I'll often whip up some Mini Egg Cookies for a change. They're always welcome in our home!
Of course, it wouldn't be me if I didn't have other Easter-themed creations too! My Enchanted Egg Cupcakes are to die for, and my Hot Cross Cookies will give you all the yum of hot cross buns in a cookie!
How to make Mini Egg Cookies
These cookies really don't take too long to put together, that bit comes together within 10 minutes! To make them, just beat your butter and sugars together, mix in vanilla and stir through chocolate chips and most of the Mini Eggs. Sift in your dry ingredients, mixing them together, then add your egg and mix until just starting to clump together. Form into cookie balls and freeze before baking, then leave to cool completely on the baking sheet before you enjoy. Job done!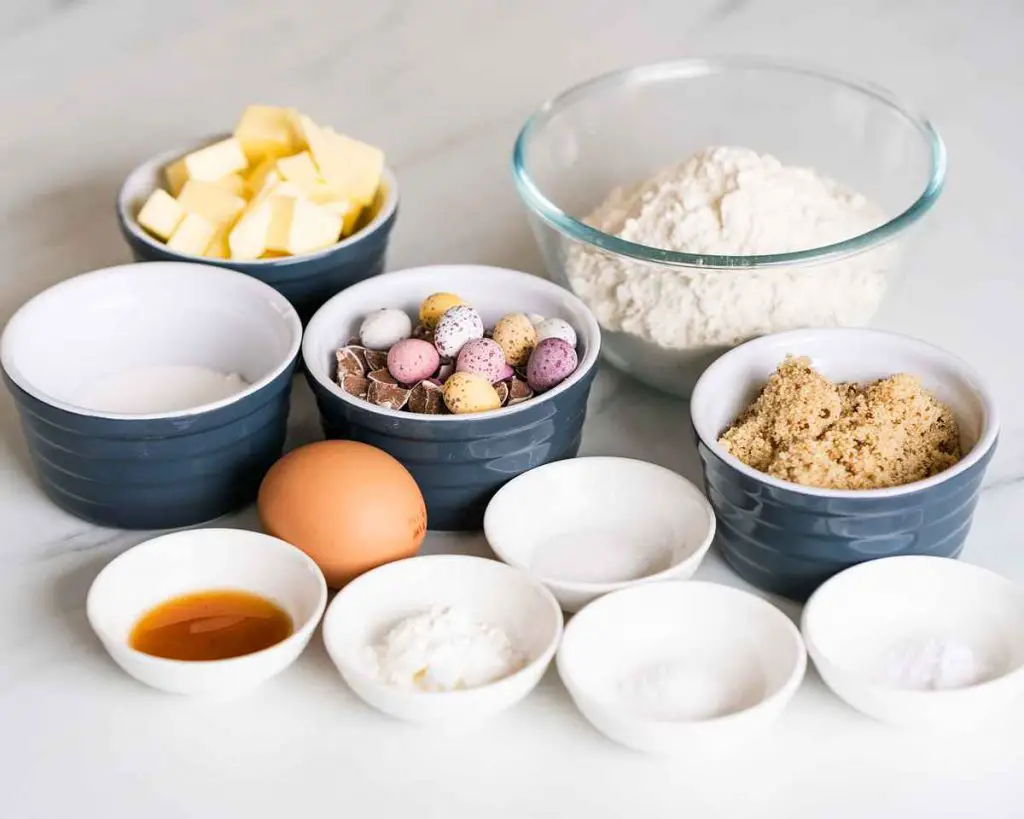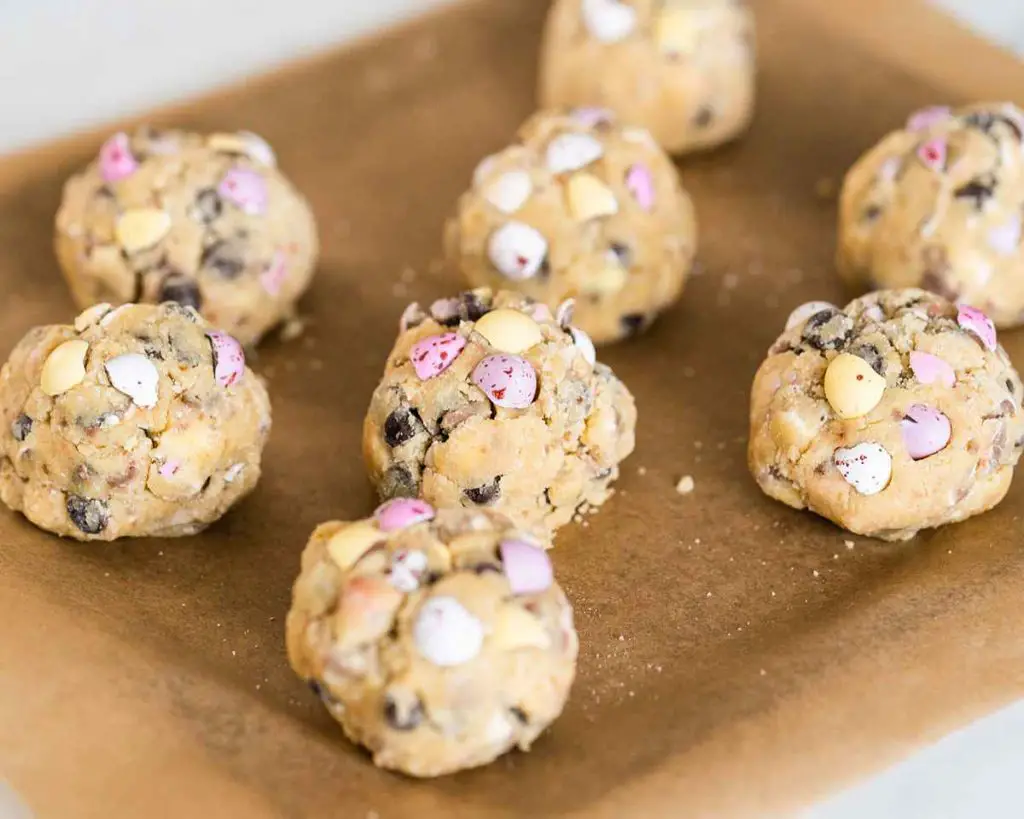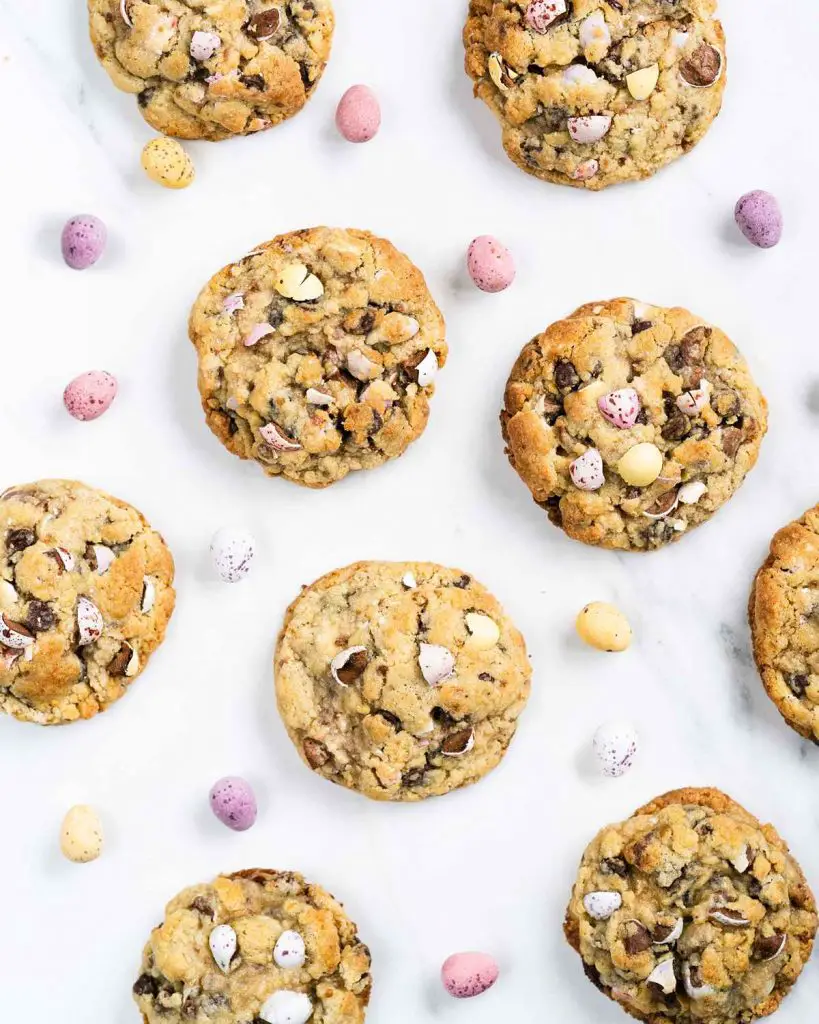 The part I get impatient with is the chilling time, as they need to freeze for at least 30 minutes before you bake them. So, naturally, I have a solution: I make extra cookie mixture and freeze, as per the recipe, then I transfer the frozen cookie balls into a Tupperware tub and pop back in my freezer.
And hey presto! I have cookie dough waiting to be baked whenever the fancy takes me! Freshly baked cookies in half an hour anyone?? 😊
There you have it! My Easter mini egg cookies!
Happy baking everyone! 😊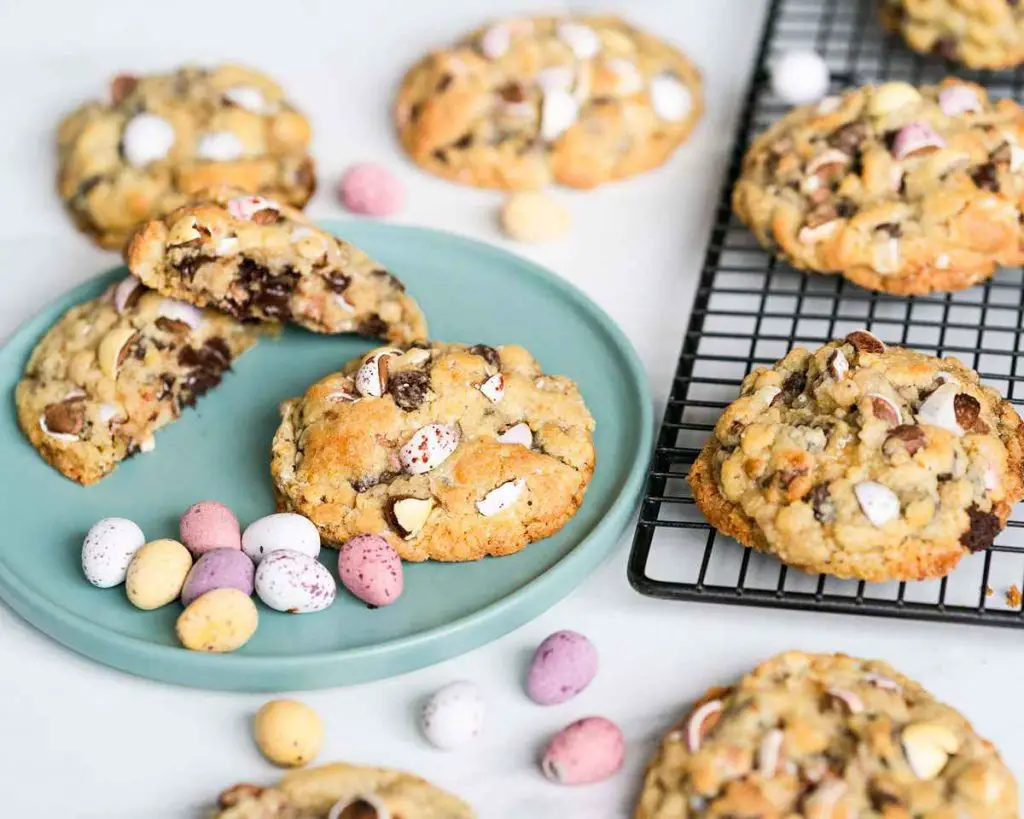 Recommended equipment and ingredients I used *
* If you purchase any of the products through one of the links above, I will receive a small commission (at no additional cost to you). Thank you so much for your support!