You all know by now I love my cookies. So, naturally, in time for Easter, I had to create a cookie recipe that screamed Easter: enter my hot cross cookies!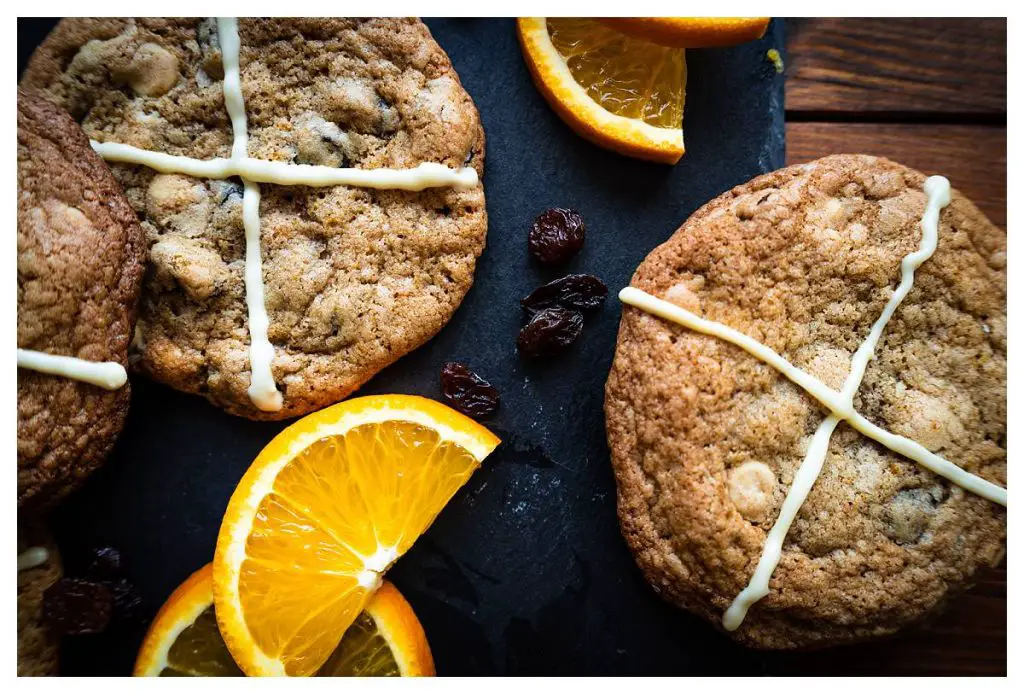 In case you didn't know, I do also adore hot cross buns, and devour them every year when they're more widely available in the shops. Split in half, freshly toasted and spread with lashings of salted butter… just the thought of it makes me drool! Mmmmmm….
The problem with hot cross buns, for me, is how long it takes to make them (yes yes, I know I can just buy, but I like baking, you all know that!). With all the waiting around for dough to rise and prove and stuff, I find myself getting impatient. And whilst I agree good things do come to those that wait, sometimes being impatient has it's benefits too. So my hot cross cookies can save the day!
If, like me, you want all the yumminess of hot cross buns, but with a little less time required before you can shove your bake in your face, these will become your new best friend! The warmth of the cinnamon and the tang from the zest combined with the pop of sultanas… honestly friends, these are just AH-MAY-ZING!!!
Please do grate your zest directly into your mixing bowl, unlike I did in my video: you will be amazed at the difference it makes to the flavour in your cookies!
And don't forget, if you're a cookie monster like myself, that I have other amazing cookie recipes for you to check out too! 🙂
Happy baking!
🙂 x