My chocolate Enchanted Eggs cupcakes are heaven! Moist chocolate cupcakes, rich caramel filling, a beautiful chocolate buttercream swirl and enchanted eggs to top it all off. Gorgeous!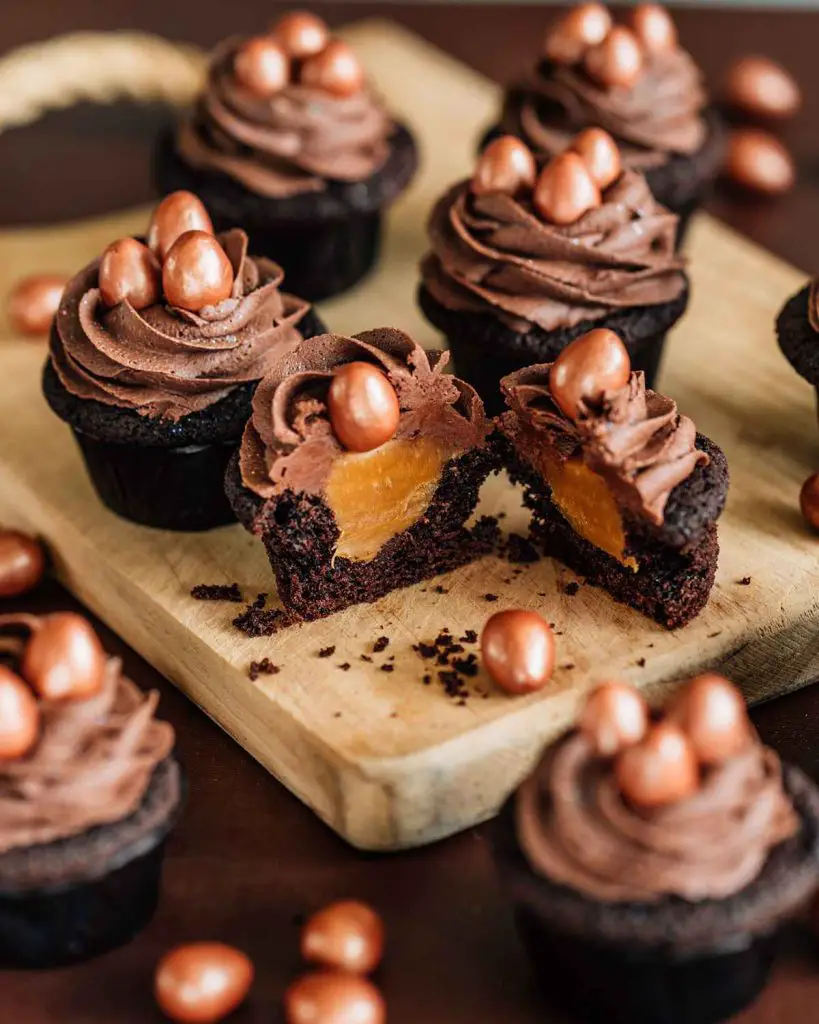 If you've not come across Galaxy's Enchanted Eggs, you NEED to find them! They're much like Galaxy's Golden Eggs in flavour, but are rose gold colour which is so very pretty, wouldn't you agree?
As soon as I saw them in store, I knew I wanted to bake with them! Plus the chocolate caramel flavour combination is always a winner. And when they look so beautiful, you really can't go wrong!
I've decided to make these cupcakes even more special by filling them with caramel too. Of course, you can use homemade caramel if you have some knocking around, but caramel is easily found in store too. If I were to use shop-bought caramel, I would always go with Bonne Maman salted caramel, it is utterly divine!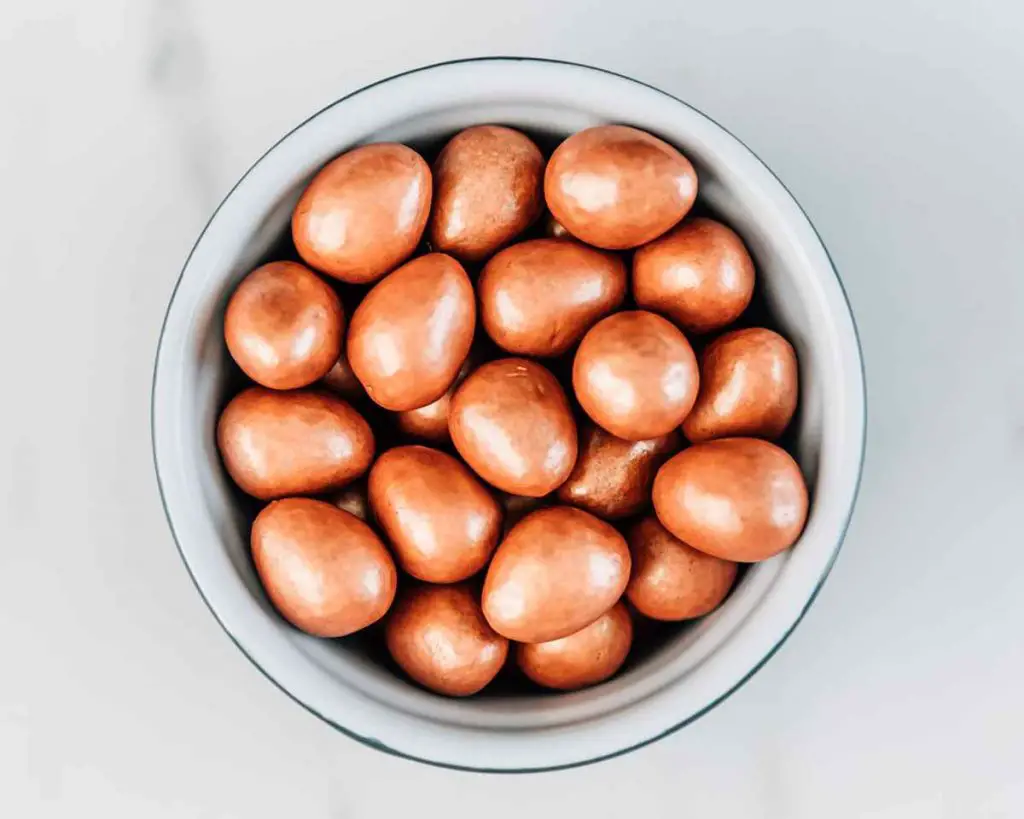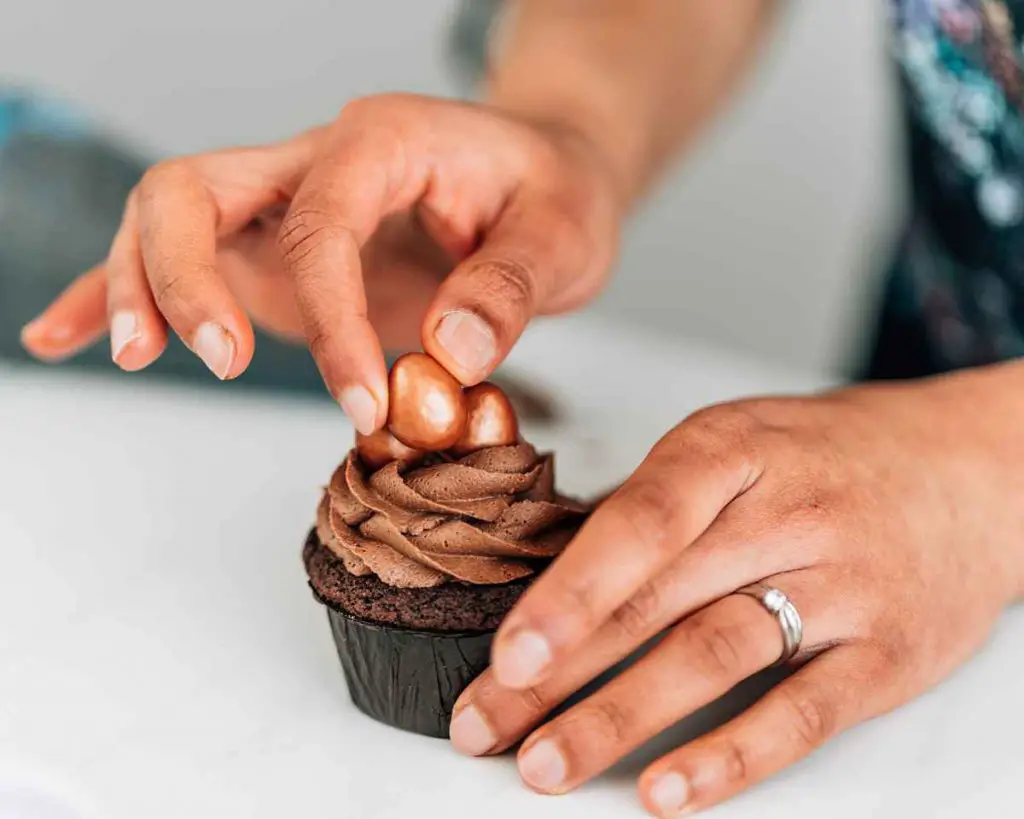 If you're a fan of using seasonal confectionery in your bakes, you have to check out my Mini Egg Cookies too! Such fun little cookies!
And if you're a fan of hot cross buns, don't forget to check out my hot cross cookies recipe too! My family are always asking me to make this for them, even when Easter has long passed!
Anyways, back to these cupcakes. They are sooo good, you absolutely need to make them! I'm a huge fan of chocolate anyways, but the combination of chocolate and caramel in these cupcakes is extra indulgent and oh so worth all the calories! 😆
Hope you enjoy my Enchanted Eggs cupcakes as much as my family and I do.
Happy baking friends! 😊
Recommended equipment and ingredients I used *
* If you purchase any of the products through one of the links above, I will receive a small commission (at no additional cost to you). Thank you so much for your support!