My daughter is currently obsessed with all things Oreo: Oreo cookies, Oreo ice cream, even Oreo fudge. So naturally, I had to put it in a bake for her and thought I'd share my Oreo brownies recipe with you too.
Brownies have long been a favourite of mine, I just can't resist the beautiful chewy texture coupled with the rich chocolatey flavour.
And I love how versatile they are for other flavours too! One of my most popular recipes is for Biscoff brownies, and I even shared a vegan version with you too. If you're not wanting a fussy brownie though, do check out my chocolate chip brownies for a simple classic 😊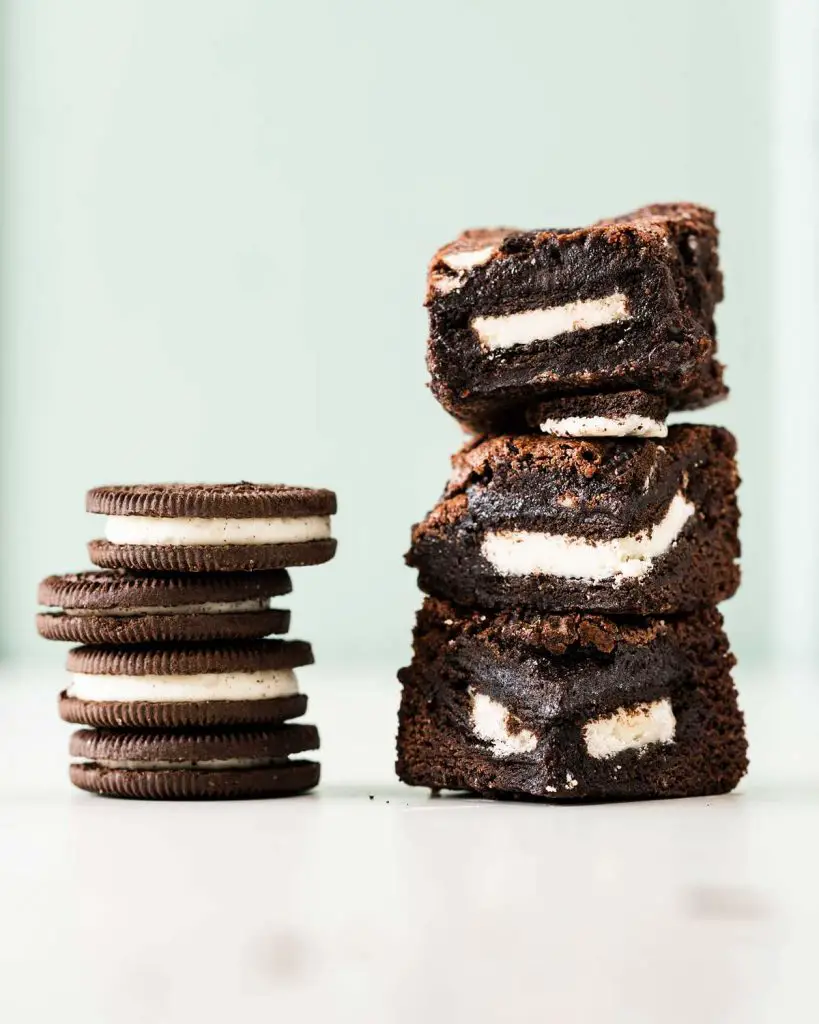 Star of the show
Anyways, back to my Oreo brownies recipe. I haven't made these for a good long time, so when my daughter recently discovered double creme Oreos, I jumped to make them!
Now I've come across a few different ways of making these. In my recipe for Oreo brownies, I like to put a layer of Oreos in the middle. I find it spreads the Oreo love much more evenly! 💕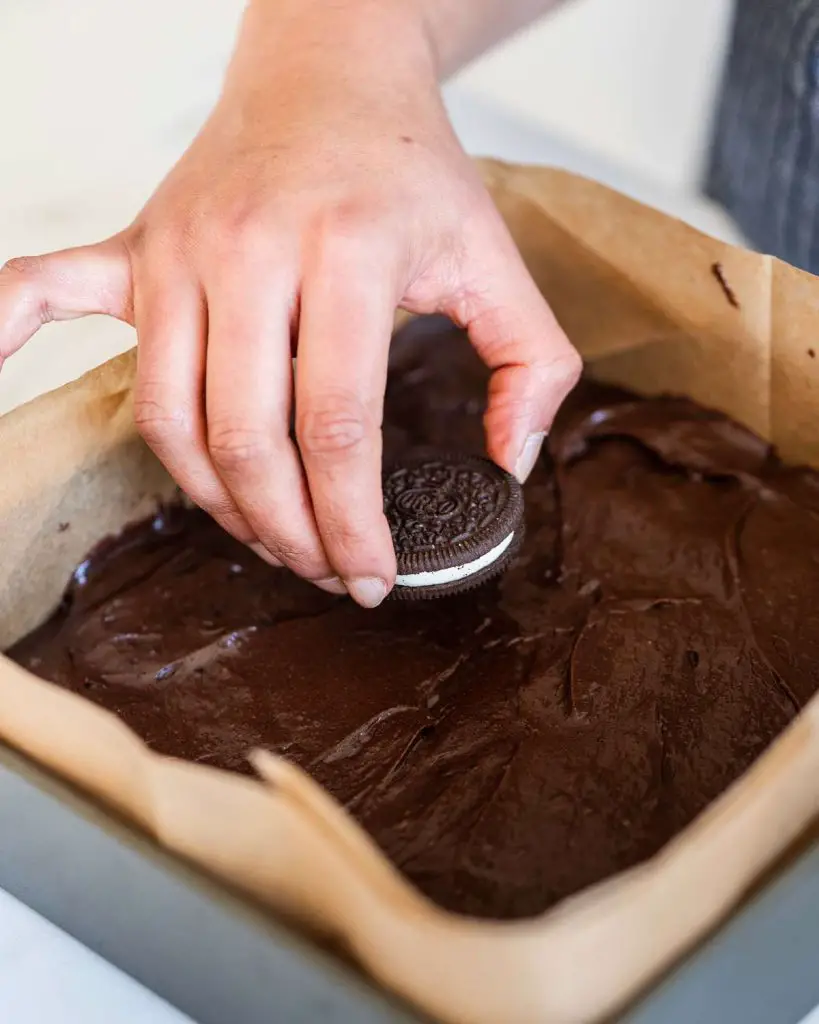 Brownie top tips!
So how do you know when your brownies are done? Well, allow me to share a few tips!
You want to make sure your brownies are completely firm all around the edges (I sometimes turn my pan in the oven, depending on how evenly it's baking).
The middle needs to have a crust on top and feel a little squidgy when gently pressed. If it feels too soft and more liquid, leave it in a few more minutes.
Skewer tests don't work on brownies, as you will overbake them if testing the middle for doneness (is that a word?!). If you want to use a skewer, test for doneness (I'm making it a thing!) about 1″ in from the edge of the pan. If it comes out clean, you're good to go!
Leave your brownies to cool completely before cutting. This allows them to continue cooking once out of the oven and firm up so you get clean cuts.
Lastly, use a sharp knife dipped in hot water and wiped down to cut. Make sure you reheat and wipe down your knife in between cuts too for really clean lines.
And then just try not to eat them all in one go! Or if it's been that kinda day, go for it! I have done so myself, and I know my daughter would devour the whole pan if I let her!! 😊
Happy baking, friends! x
Recommended equipment and ingredients I used *
* If you purchase any of the products through one of the links above, I will receive a small commission (at no additional cost to you). Thank you so much for your support!