My Mango and Pistachio Ice Cream is creamy and dreamy, a perfect summertime treat, and incredibly easy to make! This no-churn ice cream uses just four ingredients and can be mixed and chilling in a flash!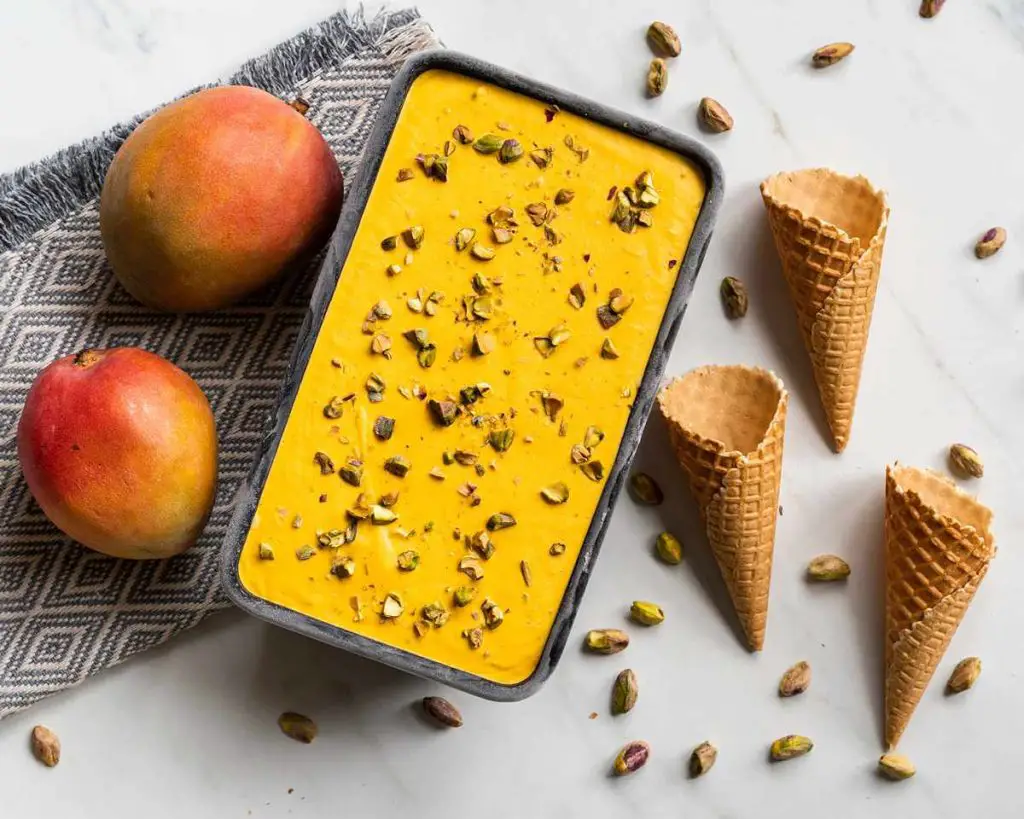 If you're new to no-churn ice creams, they're a doddle to make (I love that word: doddle! 😆), coming together in no time and produce delicious creamy ice creams that are so easy to adapt too!
Why I love these flavours
So, I'm sure you're wondering: why mango and pistachio? Well, it's simple really! These flavours remind me of my childhood eating ice cream on hot summer days. For me, my preferred ice cream was kulfi as a plain or mango kulfi. If you're unsure what that is, it's basically an ultra-creamy Indian ice cream. Decadent and beautiful.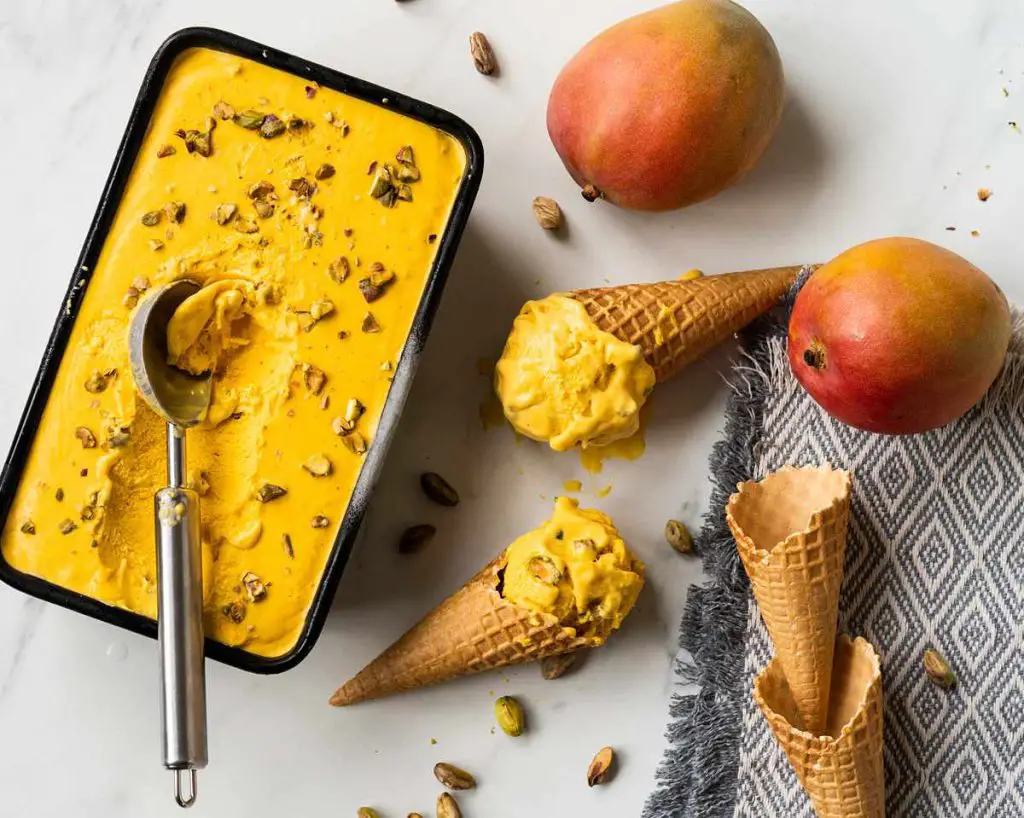 And the best part is, for my version of Mango and Pistachio Ice Cream, that you don't need any special ice cream making gadgets to enjoy this stunner. Just a large bowl, an electric whisk, and a container to freeze your ice cream in 😊
How to make my Mango and Pistachio Ice Cream
Yes! Simply whip up your double cream, add in your mango puree and condensed milk, whip again until thickened then stir through pistachios and freeze. Simples!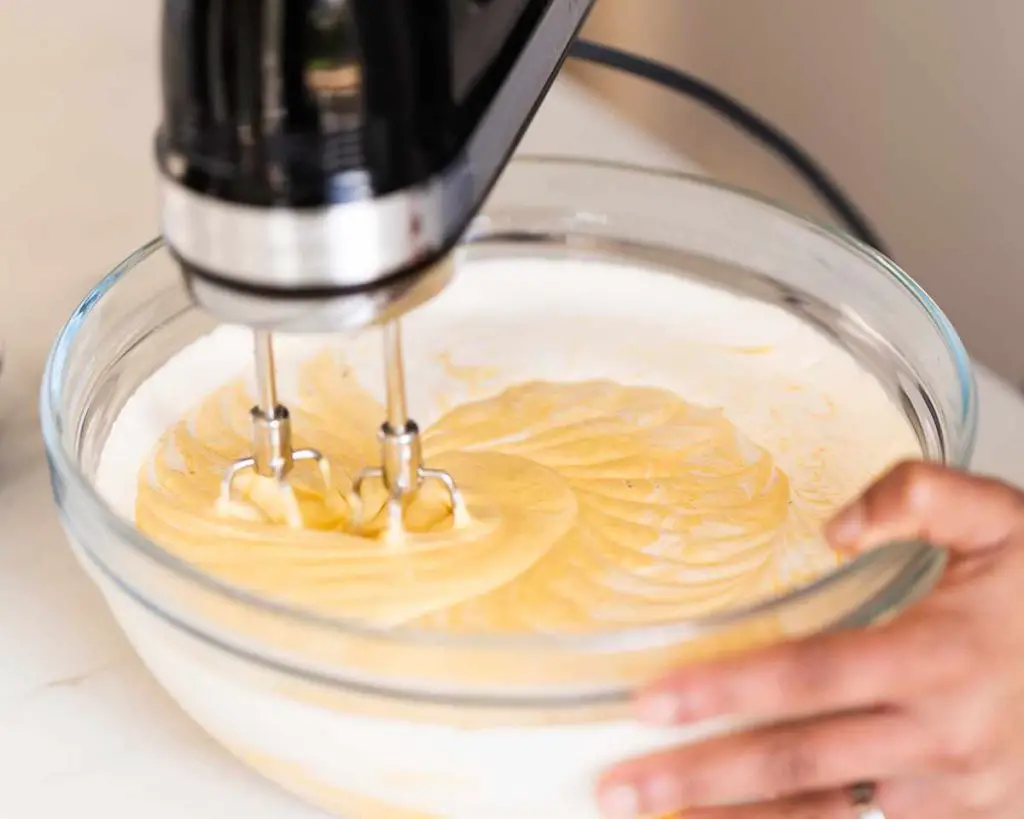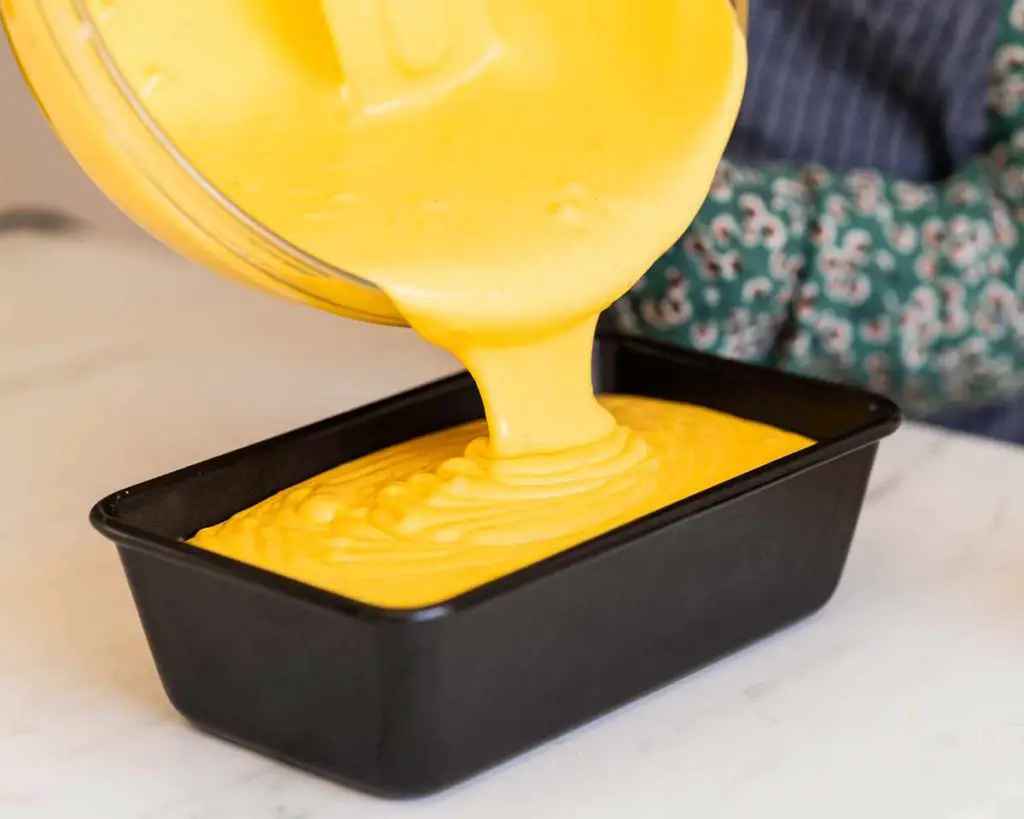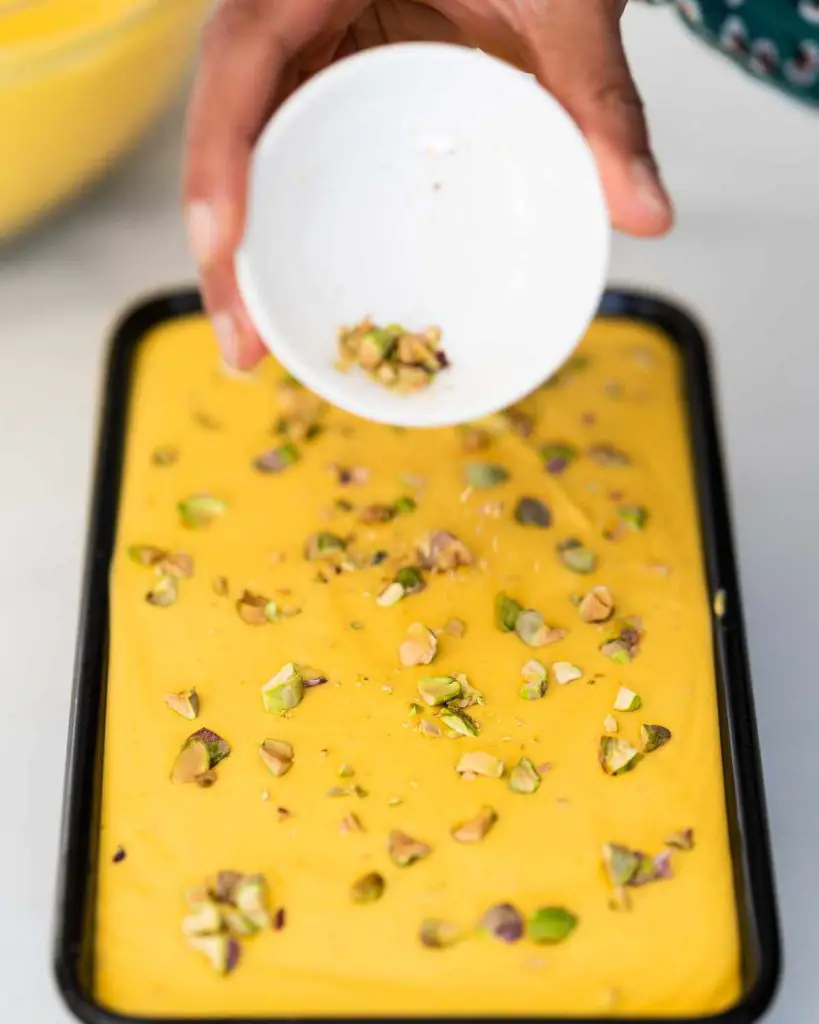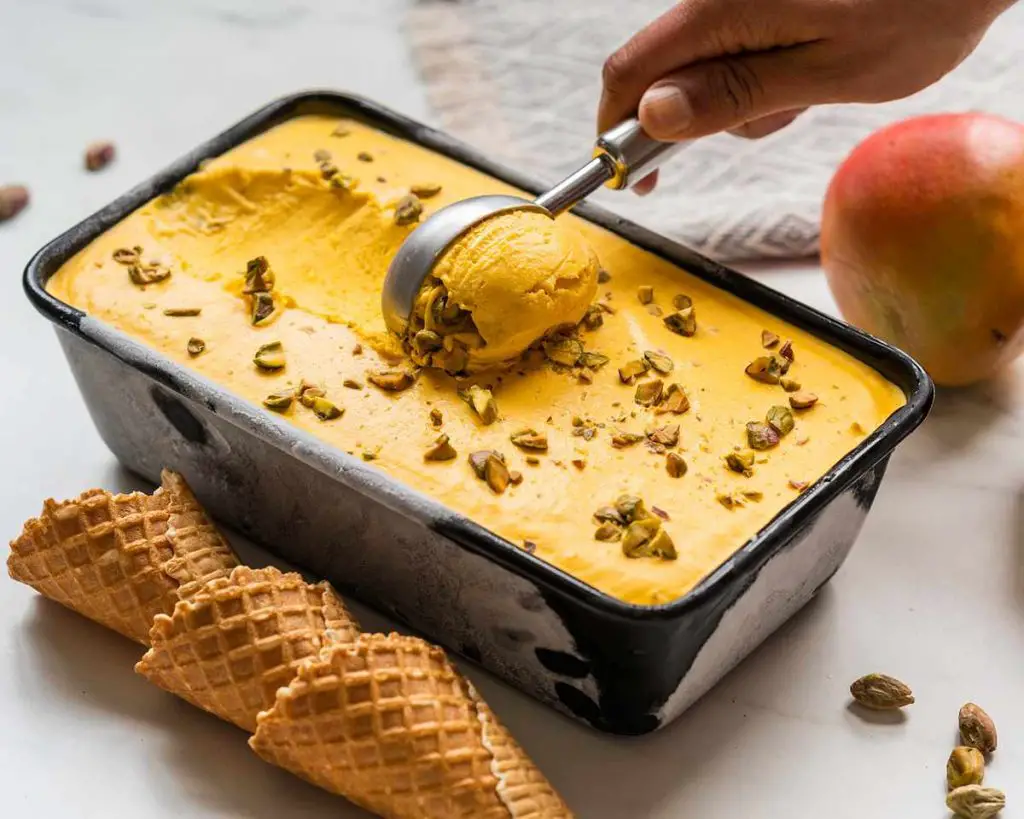 However, because there are so few ingredients in this recipe, I would strive to get the best quality ingredients you can. I've tried this with a couple of brands of tinned mango purees and I would definitely recommend using KTC Alphonso mango pulp over others I've tried. If you live somewhere you can get decent mangoes, please do make your own mango puree/pulp from fresh mangoes! I just don't because widely available mangoes here in the UK aren't as beautiful here as you would get somewhere like India, so it's the best option I have!
The condensed milk you use is important too. You need to make sure it's a good quality condensed milk and also not the lighter version: it's the fat in it that really makes it so special and scrumptious. I always use Carnation condensed milk, and it has never let me down so far!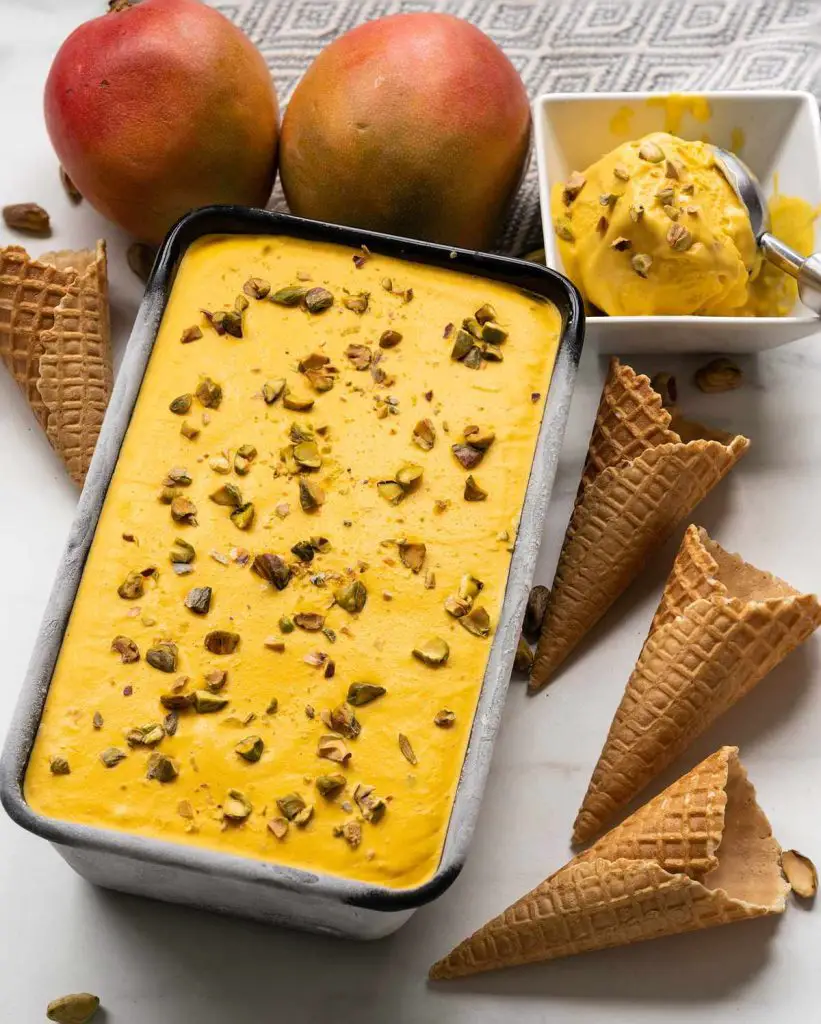 Dreaming of summer days
Hope you will enjoy this ice cream too: I know my kids certainly get very excited when they know I've made this! And don't forget to rate my recipe and leave me a comment below too: it all helps me so much and I really do appreciate it!
Thanks for joining me today, friends. Enjoy! 😊
Recommended equipment and ingredients I used *
* If you purchase any of the products through one of the links above, I will receive a small commission (at no additional cost to you). Thank you so much for your support!