Perfect little chewy cinnamon cookies with a wonderfully crisp outer shell. These Snickerdoodle Cookies without cream of tartar are quick, fun and delicious anytime!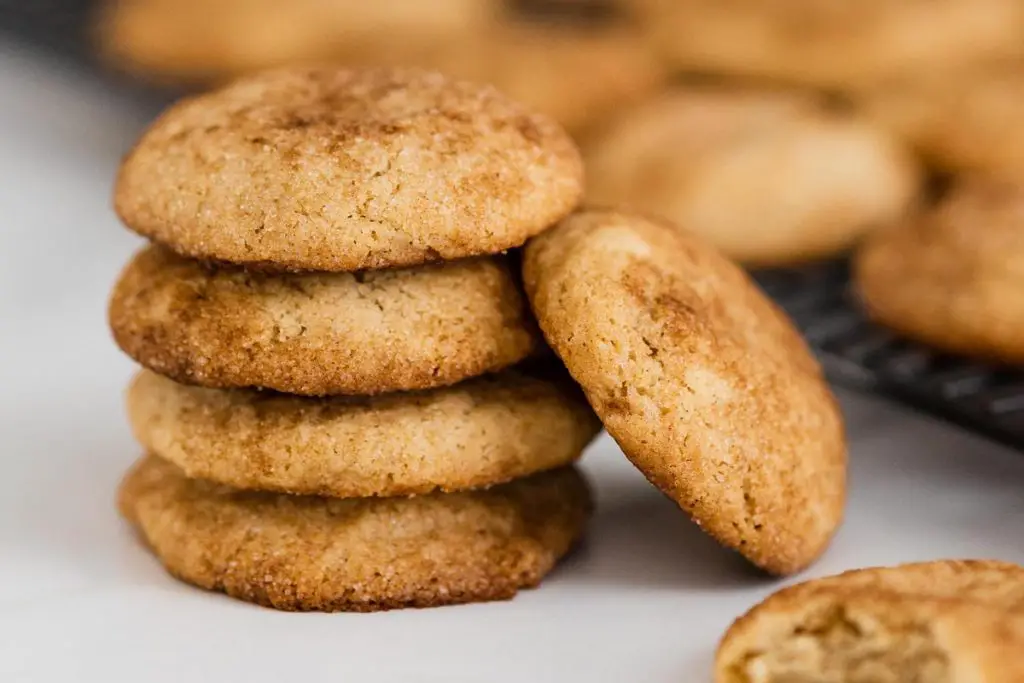 Cinnamon + sugar = winner
Anything with cinnamon is a winner in my books, wouldn't you agree? In fact, my daughter has now named these her all-time favourite cookies! The jury's out on whether it's the crisp shell, the chewy cookie or just the fact they smell utterly divine! Either way, I have to say she has good taste, huh? 😊
If you're a cinnamon sugar fanatic too, these will surely be high on your list of to makes, if you've not made them already! Whilst you're planning your upcoming cinnamon bakes though, don't forget to also check out my Snickerdoodles Cheesecake (perfect for satisfying the Snickerdoodle craving with a bit of decadence!) as well as these Snickerdoodle Cookie Bars (ideal for picnics and lunchboxes!) too.
The best thing about these cookies is not just how amazing they taste, but actually that they are just the simplest thing to make too. Great for something quick to whizz together for a little treat with an afternoon cup of tea, or wrap them up in a pretty box with some ribbon to make a wonderful homemade gift, the possibilities are endless! And they taste so good, people will think they're so much harder to make than they really are!
How to make Snickerdoodle Cookies without cream of tartar
This has to be one of the simplest cookie recipes I have to make. Simply mix together your wet ingredients, add in the dry ingredients, then shape, roll in cinnamon sugar (just try to resist licking your fingers every time!) and bake! Delicious snickerdoodle cookies without cream of tartar are now yours for the making!
You guys know I love to hear from you, so do share your experiences and love for this with me, it makes me so happy hearing of your baking joys too!
Happy baking, my friends 😊
Recommended equipment and ingredients I used *
* If you purchase any of the products through one of the links above, I will receive a small commission (at no additional cost to you). Thank you so much for your support!