My rose pistachio and cardamom loaf cake was inspired by the stunning smells and flavours of India. Earthy pistachio, fragrant cardamom, and floral rose come together in this eggless bake create an incredible stunning cake that is truly out of this world.
A little part of me
Many of you may already know or have worked out that my family originates from India. Whilst it has been many many years since I visited India, with all her stunning colours and inspiring smells, the feeling of being in that special place has never left me.
Lucky for me, I grew up enjoying the beautiful food and flavours of India, of course. Surely, no one can fail to be inspired by all the different sights and smells of India. Additionally, after growing up in an Indian household, just the thought of all the vibrant fragrances and smells that came from our kitchen when I was growing up make me salivate 🤤
This has had a knock-on effect on my tastes now: in cooking both savoury and sweet dishes, I love playing with colours, flavours and spices. In our family, we enjoy a variety of cuisines from all over the world, but I love mixing it all up to create amazing fusion dishes that are truly unique.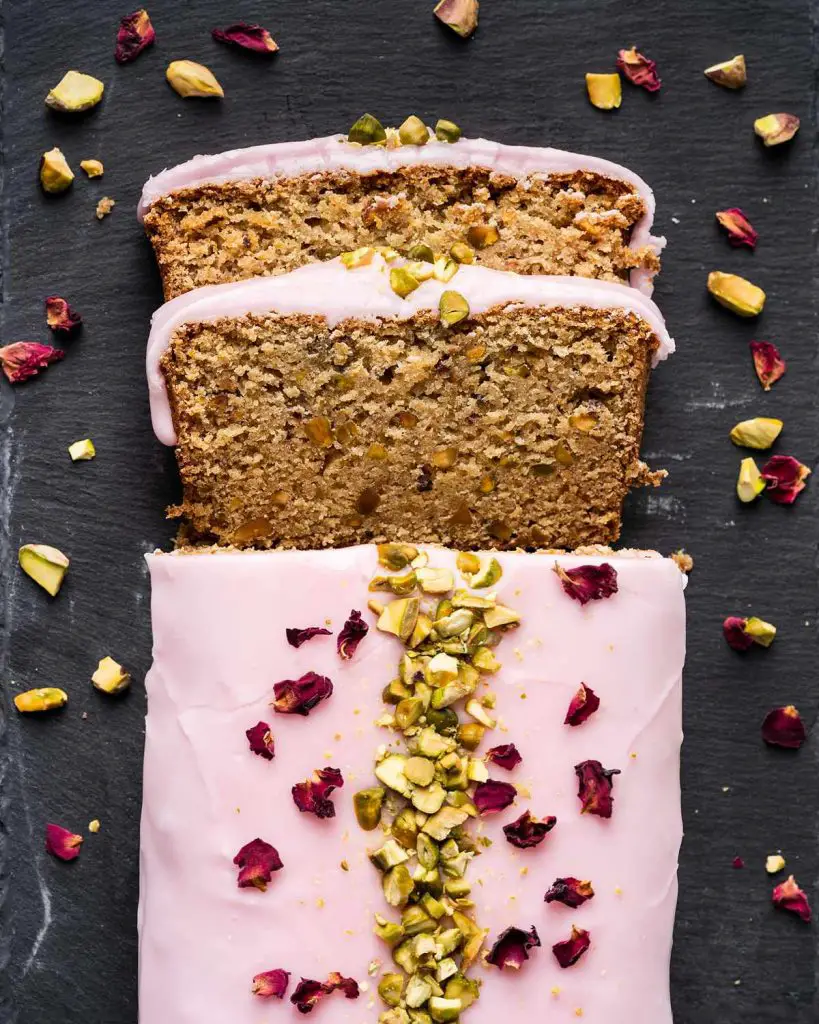 Inspiration strikes
I grew up enjoying kulfi. If you don't know what it is, it's basically a type of Indian ice cream. It's rich and delicious and silky creamy and I could eat a whole vat of the stuff!! I love the warmth of the cardamom in it, it's just so homely and comforting.
Fast forward to one sunny summer's day, when my family and I were enjoying some kulfi together, the idea hit me: why don't I use the delicious flavours of kulfi to create a bake? And so my experimenting began in earnest. I knew I wanted to include some pistachios in this bake, purely because I adore them, but also knew I wanted some warming cardamom flavours in too.
But something was missing.
Inspiration struck when I remembered another childhood favourite: gulab jamun! It uses not only my much wanted cardamom as a starring flavour, but a light floral rose too. And I knew, with just the thought of the three flavours together, that I was onto a winner.
Totally in love
Guys, if you avoid eggs and have already checked out my eggless cookies, then you will agree with me: this eggless loaf cake is EVERYTHING.
Beautiful and tender, flavourful and fragrant. Just baking it takes me back to those smells from my childhood kitchen.
And then, imagine when you have a slice of this stunner waiting for you. The scent of rose, the comfort of cardamom, and the rich earthiness of pistachios. Oh. Em. Gee. Guys, the first time I tried this rose pistachio and cardamom loaf I felt like I was back in my childhood home again.
Please try this one. I can assure you, it will fast become a favourite. You can thank me later 😘
Happy baking, my friends x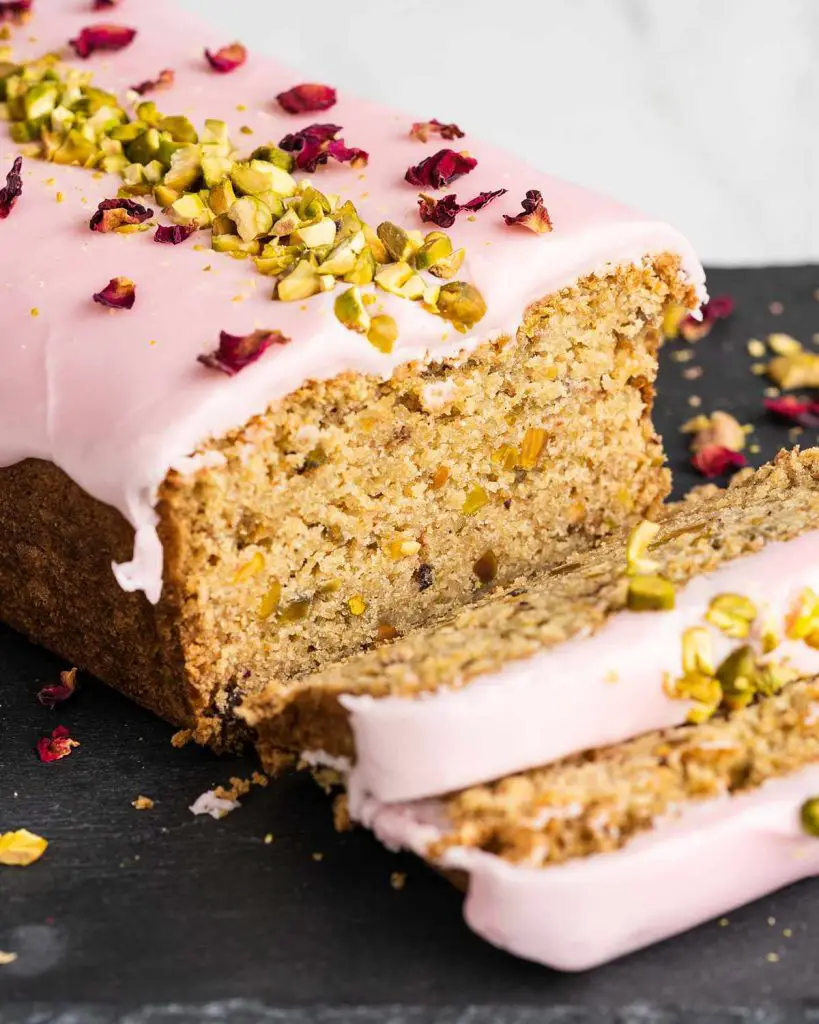 Recommended equipment and ingredients I used *
* If you purchase any of the products through one of the links above, I will receive a small commission (at no additional cost to you). Thank you so much for your support!